Propelling Gene Therapies from Lab to Clinic
By Lan Ly, PhD, Business Lead, Viral Gene Therapy, FUJIFILM Diosynth Biotechnologies
Overcoming challenges in early stage manufacturing
The inherent complexity of gene therapies present unique challenges to their early development and manufacture. Unlike conventional biologics, for example monoclonal antibodies, which are typically manufactured using well established cell lines, the bioprocesses used to deliver gene therapies can result in low and inconsistent yields and highly heterogeneous products. The lack of established processes and analytical methods, and the ever evolving regulatory landscape, often complicate the path to commercialization. Many companies are therefore turning to contract development and manufacturing organizations (CDMOs) such as FUJIFILM Diosynth Biotechnologies (FDB) that understand the challenges of early stage development and can help optimize biomanufacturing processes for commercial scale. The following table illustrates some key challenges our clients encounter and our solutions for solving them.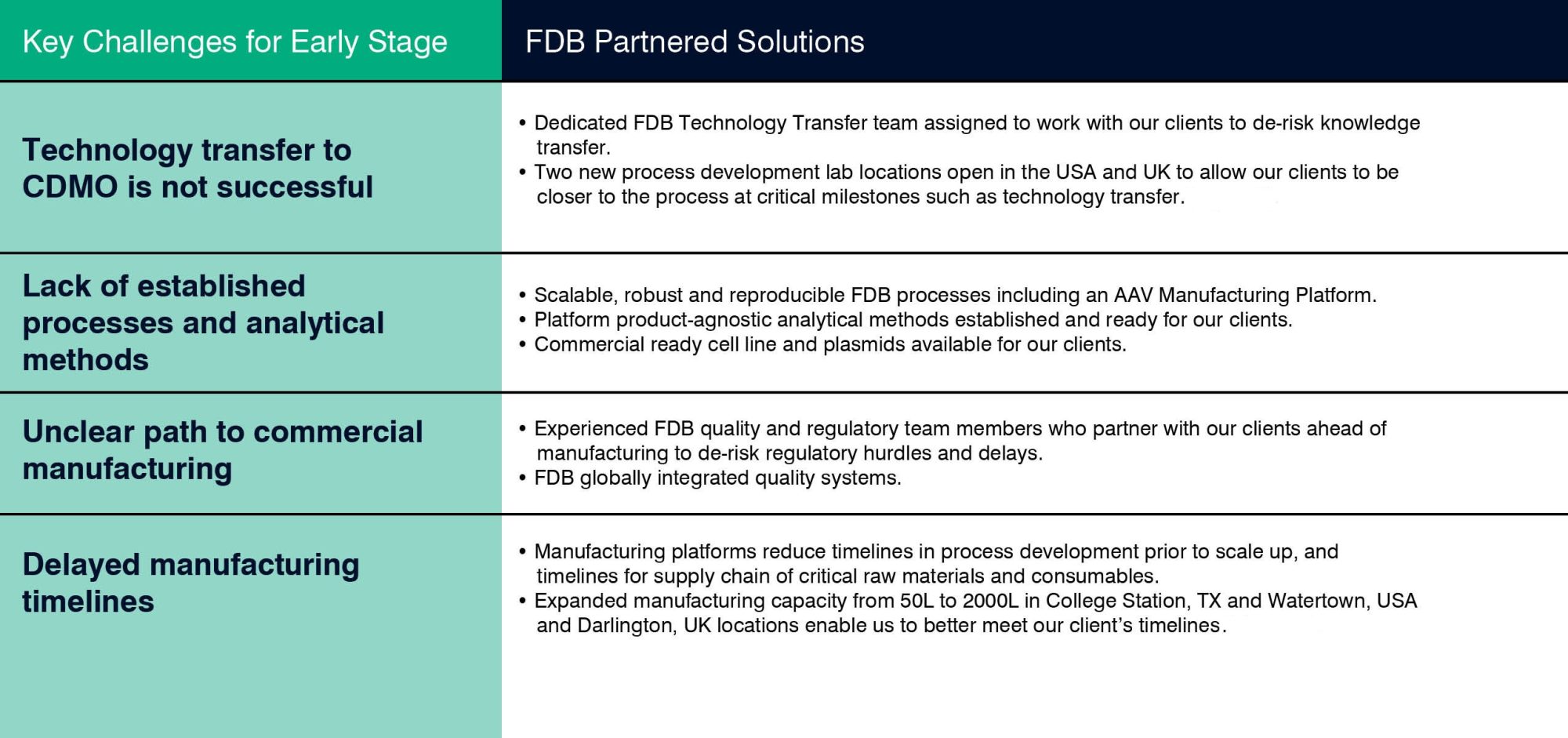 Key Challenges and Solutions for Early Stage Viral Product Development
We are a trusted CDMO partner with an extensive track record in process development and cGMP manufacturing solutions for all viral product needs, including viral vectors, recombinant vector vaccines and oncolytic viruses for gene therapy and gene-modified therapy. We've completed over 50 viral vector and recombinant vaccine projects from early to late phase manufacturing of bulk drug substance and drug product.
We partner with our clients to develop scalable, robust, and reproducible processes, while de-risking regulatory hurdles. We do this by harnessing our expertise in a broad spectrum of viruses and vector types including adeno-associated virus, adenovirus, herpes simplex virus, and lentivirus, and adherent and suspension cell lines including Vero, HEK293, HeLa, SF9, A549, EB66, and MDCK. By leveraging our technical experience, knowledge, and global presence, we can successfully support the full life cycle of our client's product— propelling it from lab to clinic and to commercial production.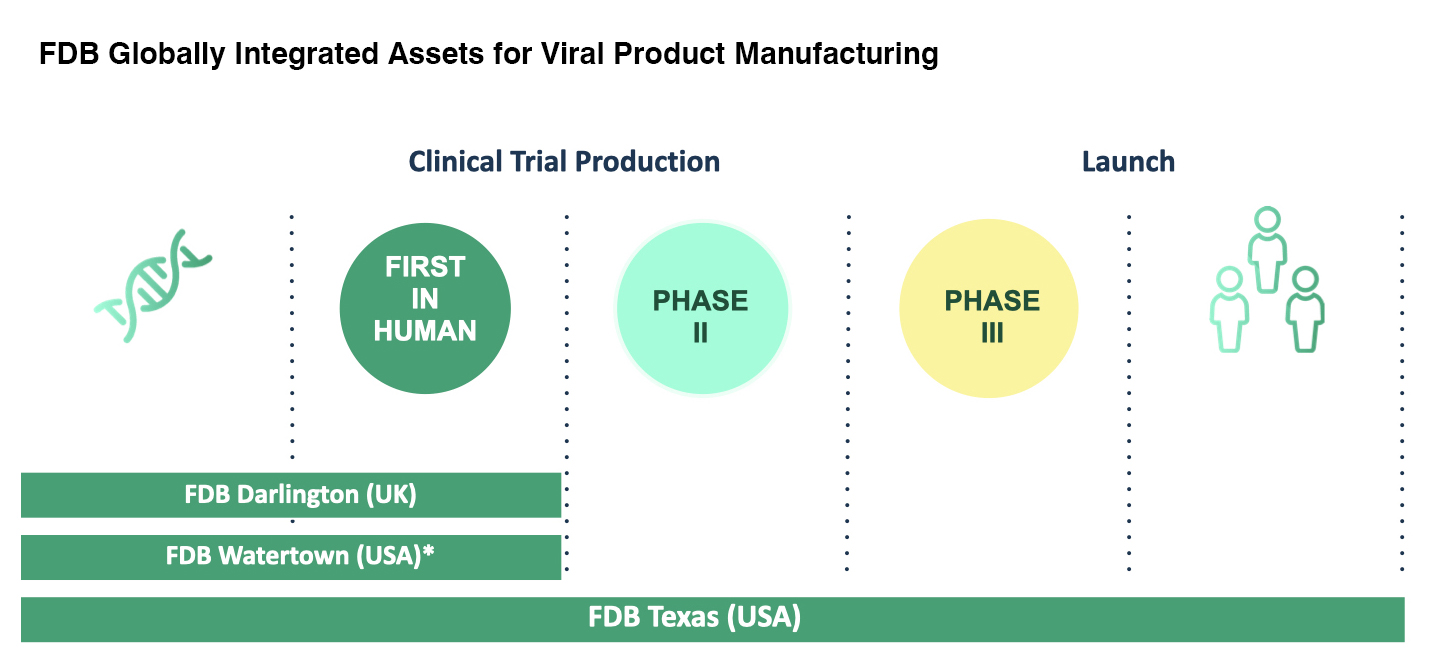 Expanding Partnerships for Life with new facilities in Watertown, MA, USA and Darlington, UK
We are excited to announce our new process development labs in Watertown, Massachusetts, USA and Darlington, UK are now welcoming viral vector product and recombinant vaccine projects. The state-of-the-art facilities were established to allow our global clients easier access to their process at critical steps of development and beyond.  The labs are dedicated to support early phase, 'First in Human' programs, using integrated equipment, records and quality systems that enable seamless technology transfer to our global network of cGMP manufacturing facilities for gene therapy products in the USA and UK.
Through our strong partnerships and global capabilities, we aim to meet the evolving needs of our clients, propelling their products through critical milestones with quality and patient safety at the fore. Contact us by clicking the link below to schedule a call or an in-person meeting or facility tour.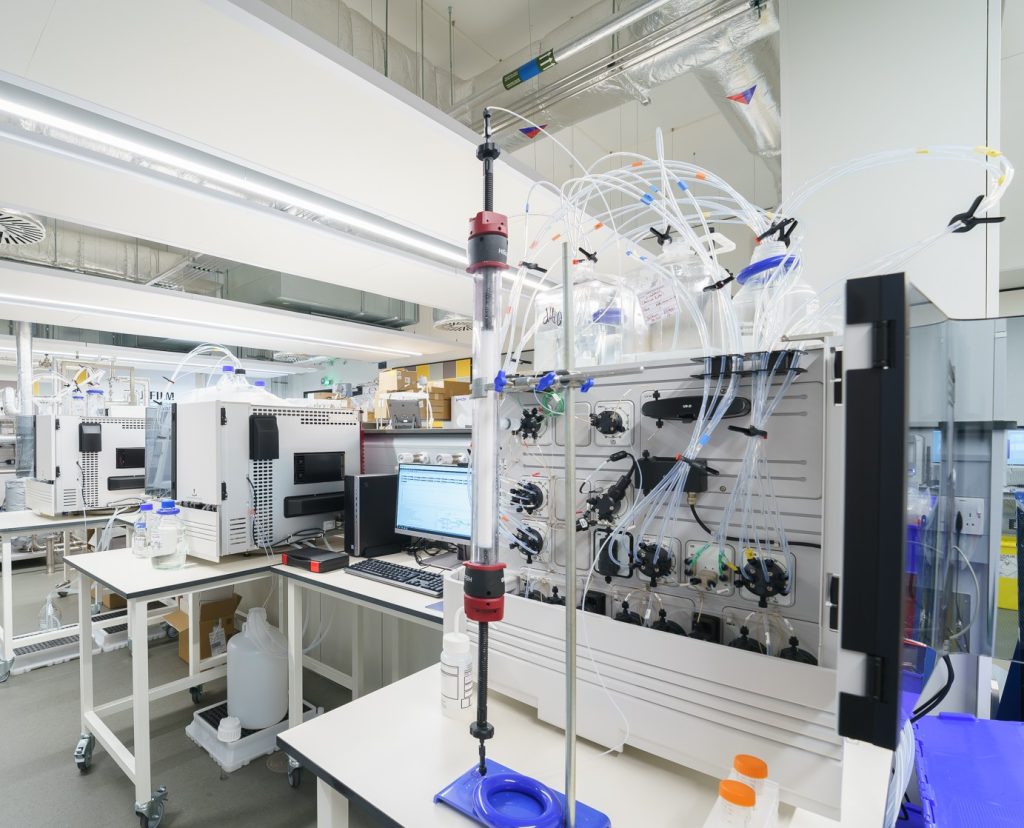 Find out how FDB can propel your early stage program with:
Reduced timelines
Scalability
Quality