cGMP microbial production based on advanced microbial expression
A world-leader in microbial fermentation cGMP manufacturing
FUJIFILM Diosynth Biotechnologies is a world-leading CDMO in microbial fermentation, with unsurpassed expertise and capabilities in the development and optimization of microbial-based processes as well as scale up for cGMP manufacture.
Our experience includes:
Developing our microbial-based expression technology: pAVEway™ , for the efficient microbial expression of proteins.
Working with a wide range of systems including E.coli and P.pastoris, Saccharomyces and Pseudomonas. cGMP production of clinical and commercial products.
Over 3,000 batches completed and dispositioned.
FUJIFILM Diosynth Biotechnologies is a world-leading CDMO in microbial fermentation.
Our cGMP compliant facilities in Research Triangle Park, North Carolina, US, Hillerod, Denmark and Teesside, United Kingdom provide a global service based on state-of-the art equipment.
From the start, we work with our partners to establish initial goals for a successful microbial program, to ensure a high cell density process with high titers and high-yield recovery. Process development is supported by our comprehensive in-house analytical capabilities, including mass spectroscopy, advanced biophysical methods and formulation development.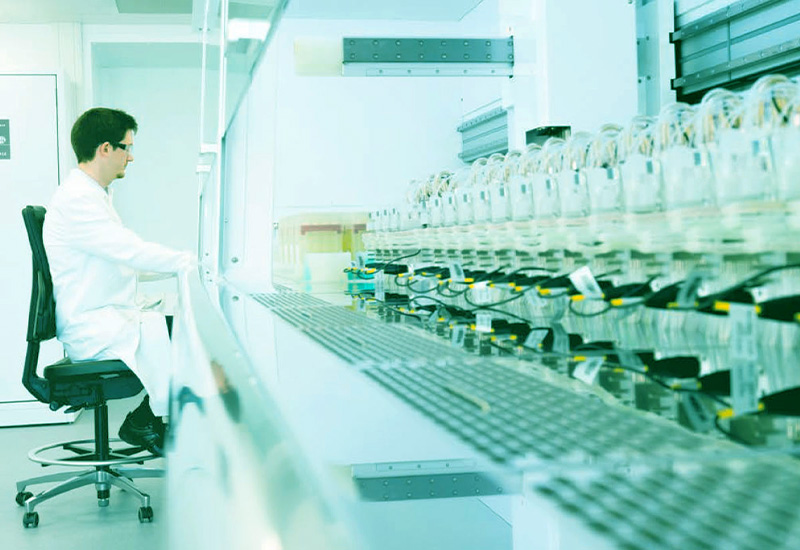 Upstream activities are supported by a range of fermenters including ambr250™ and DASGIP micro-reactor systems for small scale fermentation. Process optimization through to 5 – 140L glass and stainless steel vessels is then carried out to accommodate large scale activities.
Recovery and downstream equipment, ranging from bench top instruments to larger scale continuous centrifuges and process scale chromatography systems, ensures that we can properly develop and test processes which readily fit our large scale cGMP manufacturing facilities.
Our microbial experience includes working with secreted, periplasmic and insoluble (inclusion bodies) proteins.
Complete microbial cGMP manufacturing capabilities
cGMP Microbial Cell Banking
50L, 100L, 200L, multiple 2,000L and multiple 5,000L fermenters
Dedicated suites for the production of High Potency Biologics
Refold of inclusion bodies up to 10,000L capacity