Analytical Development for microbial fermentation and cell culture
Analytical Development of biologics and vaccines is being driven by a new era of analytics and regulations. At FUJIFILM Diosynth Biotechnologies we are continually evaluating how best to utilize analytics for efficient, cost effective product quality driven and phase appropriate development of programs.
Our analytical team specializes in the development of assays to verify high-quality microbial expression of recombinant proteins to support scale-up and effective cGMP production.
Our team is very experienced with microbial fermentation, expression and the analytical development strategies needed through the process, from monitoring production to final release potency and impurity testing.
Our experts will provide you with fast and accurate assays to make sure the effective expression of high-quality products.
Guidelines
Process Development
Process Development should be driven by an understanding and/or expectation of the product's quality attributes
Design Methods
Design methods to have a line of sight from early process development through all stages of cGMP manufacture
Analytical Data
Ensure consistent analytical data throughout the clinical development lifecycle
By working closely with your team…
We ensure that we are using analytical methods to optimize the expression and purification of your protein with desired qualities or properties. We understand how important the adoption of methods into routine cGMP manufacturing is for long term program success.
Read more
Choosing an experienced CDMO partner for analytical development
At FUJIFILM Diosynth Biotechnologies all analytical development activities are driven by:
Science, innovation & regulatory factors
Building quality into the product, maximizing the design space and minimizing risk in method performance
Business factors, with a line of sight to reduce development costs, resources, and timelines
Our core analytical competencies
Analytical Development of proteins is not without its challenges. This is due in part to the complex nature of molecules with multidimensional structures. As part of the development process all of these forms of a protein need to be considered:
Primary (amino acid sequence) and post-translation modifications (e.g. oxidation, glycosylation)
Secondary (highly regular sub-structures, e.g., α-helices/β-sheets)
Tertiary (three-dimensional structure of a single protein molecule)
Quaternary (multi-subunit complexes)
Other challenges include the fact that many proteins are rarely homogeneous, which will require multiple diverse tests to evaluate the protein heterogeneity. Having the expertise and a diverse array of cutting edge instrumentation to address these challenges is key as part of our Analytical Development offerings.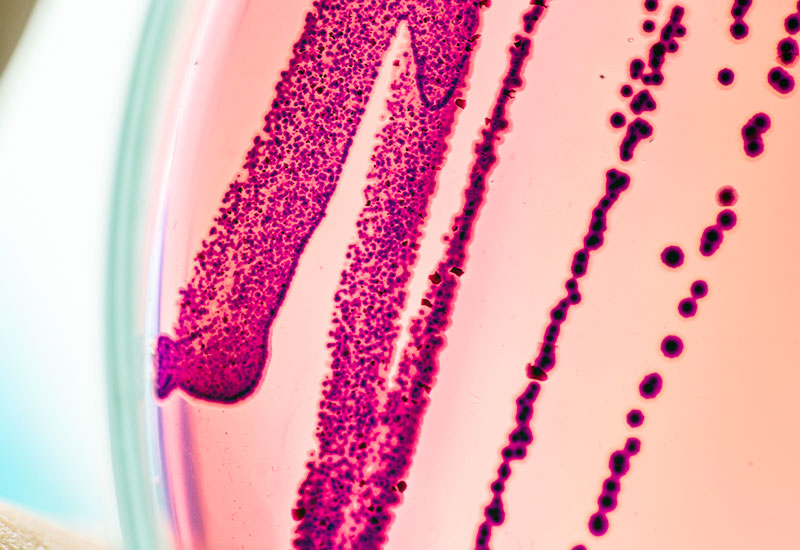 Analytical Capabilities for Viral Products
Having the ability to measure the amount of infection in a viral product expressed through a Host/Virus system is essential for long term success. Some of the analytical challenges include determining what is the ration of infections versus non-infections viral particles. Our Virus Analytical Development team is very experienced with the analytical development strategies needed for viral products.
Summary of analytical development services
Method
Method Development
Method Qualification
Method Validation
Viral vaccines analytical characterization
Virus Strain Identity
Infectious titer measures
Viral particle population dynamics, cell substrate characterization
Chromotography
Agilent 1100/1260 HPLC – DAD/FLD/RI/ELSD
Waters H-Class UPLC – TUV/FLD
Dionex ICS-3000 PAD/ECD
Electrophoresis
Traditional gels, blots
CE-SDS, CE-LIF, iCE,
Maurice Bioanalyzer, LabChip GXII
Bioassays
Cell Based Bioassays (baculovirus titration, receptor activation, cell proliferation, inhibition)
FACS, ELISA, FRET, AlphaLISA, Octet, Biacore
qPCR
Fc Receptor
Antibody-dependent cell-mediated cytotoxicity (ADCC) assay
Complement-dependent cytotoxicity (CDC) assay
Mass Spectrometry 
ESI UPLC/HPLC MS/MS and MSE and 2D M-Class UPLC
Intact Protein Characterization
Confirmation of Primary Sequence
Identification of Post-Translational Modifications
Orthogonal Host Cell Protein Characterization
Sequence Variant Analysis
Site Specific (N- and O-linked) glycoprotein characterization
Automated Identification of N-Glycans Using UNIFI®
Product Characterization 
Glycosylation
Post Translational Modifications
Chemical Modifications
Process Residuals 
DNA (pPCR), HCP, ProA
Detergents, PEG, PEI, Antifoam
Biophysical Characterization
MFI, DSC, CD, DLS, Fluorescence, HUNK
SE-MALS, GC-MALS, Optilab® T-rEX™ RI
Liquid & Lyophilized DS/DP formulation (to form dev)