Our viral vector platforms offer speed, quality and safety
Our state-of-the art, flexible platform uses a streamlined and scalable approach that incorporates triple transfection technology for high productivity. Our 'ready-to-go' critical materials can circumvent time, cost, and raw material access constraints to accelerate therapies through the clinical process. We offer the option of an engineering run as part of our competitive timeline.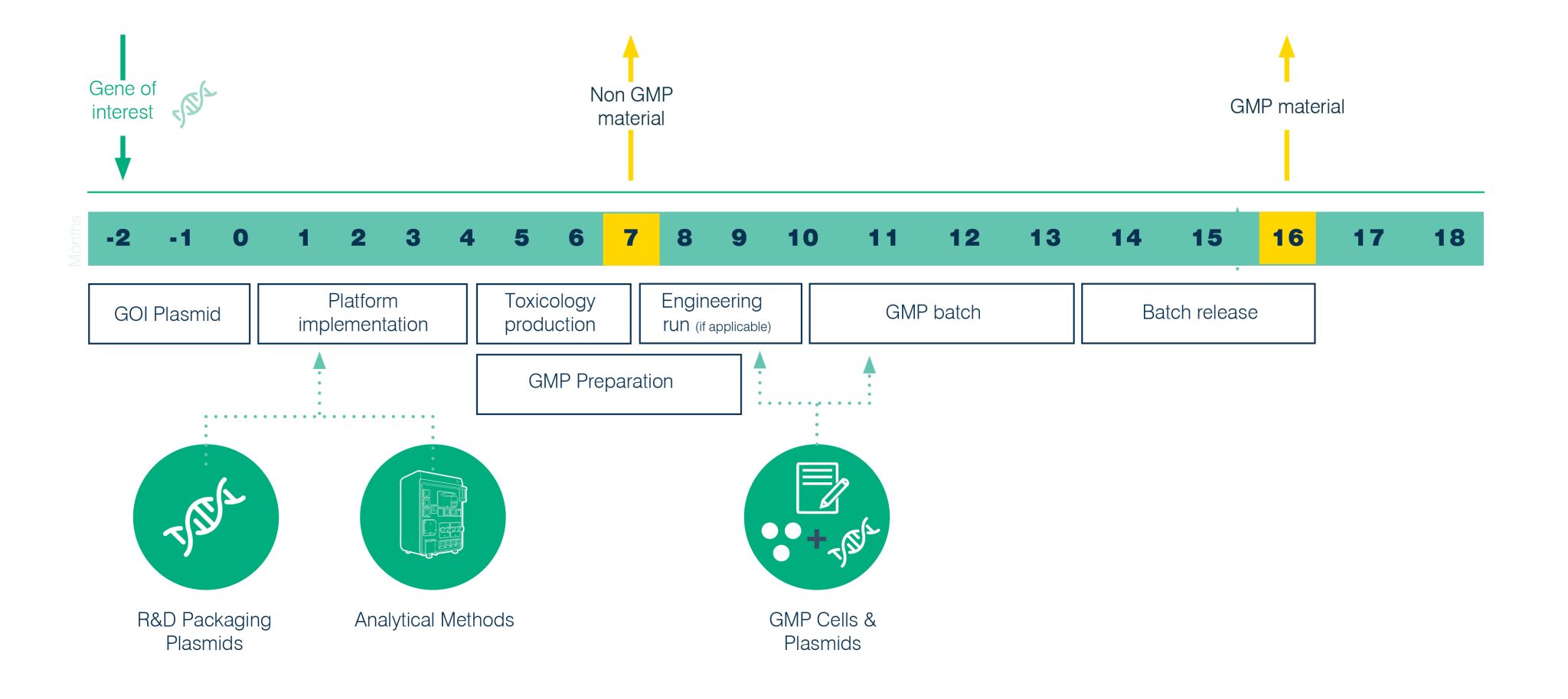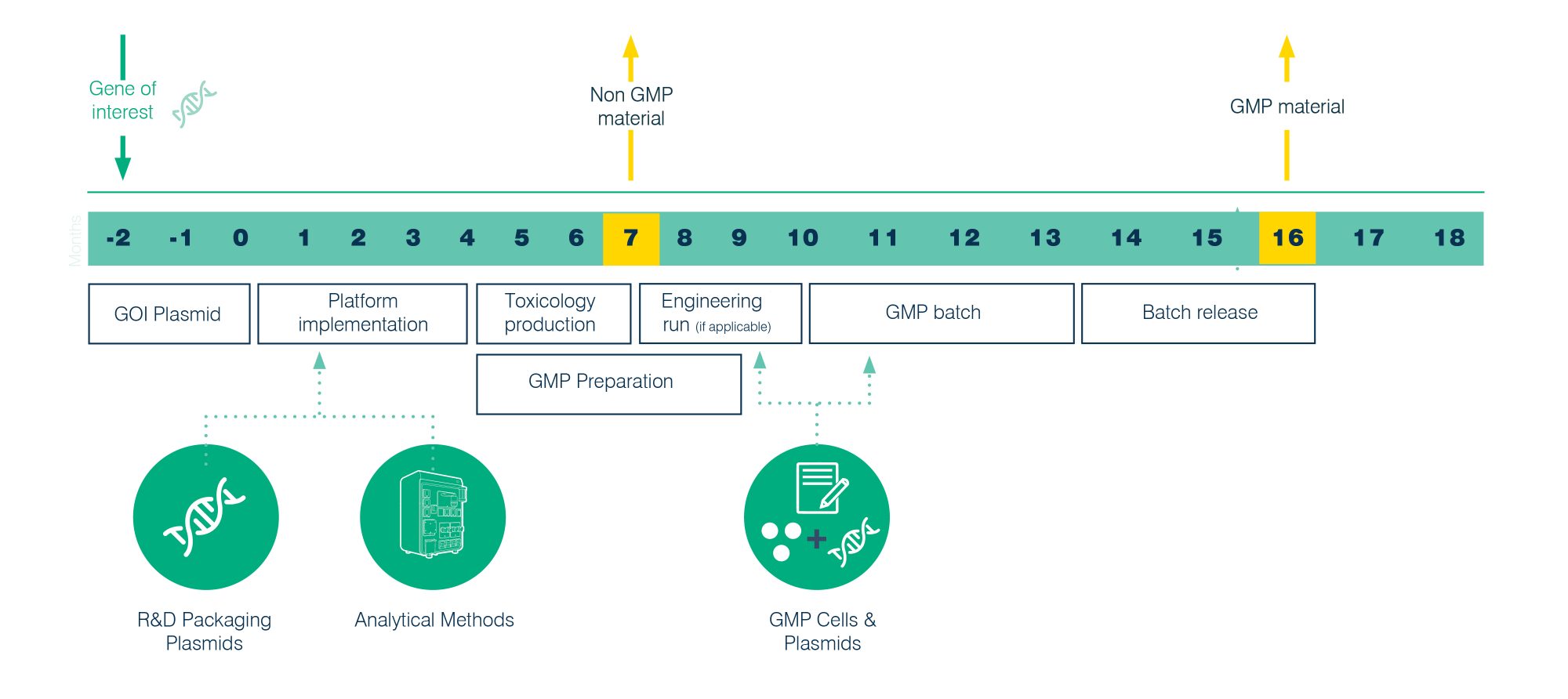 Triple Transfection Technology means superior manufacturing performance
Our off-the-shelf cGMP cell line and plasmids result in consistently high AAV titers for multiple serotypes. The cGMP grade rep/cap and Adenovirus helper plasmids are utilized on a pay-as-you-use basis and clients pay no license fees while the program is at FDB. The cell line and plasmids are readily available to support commercial production.
Triple transfection plasmid technology
cGMP clonal suspension HEK293 cell line optimized for higher productivity and packaging
Consistently high rAAV titers for multiple serotypes
Off-the-shelf plasmid toolbox
Pay-as-you use GMP-grade, multiple serotype AAV Rep/Cap and Adenovirus helper plasmids
No license fees when program is at FDB
Commercial-ready cell line and plasmids