Process Development for Viral Vectors, Oncolytic Viruses and Viral Vaccines
FUJIFILM Diosynth Biotechnologies' critical strengths include our technical teams who are experienced in overcoming scale-up challenges to develop cGMP compliant processes to produce cGMP drug substance and drug product. Our development-to-manufacture approach retains flexibility to incorporate process optimization to improve your product's safety, efficacy, and stability attributes.
From the very beginning, our aim is to develop a robust manufacturing process.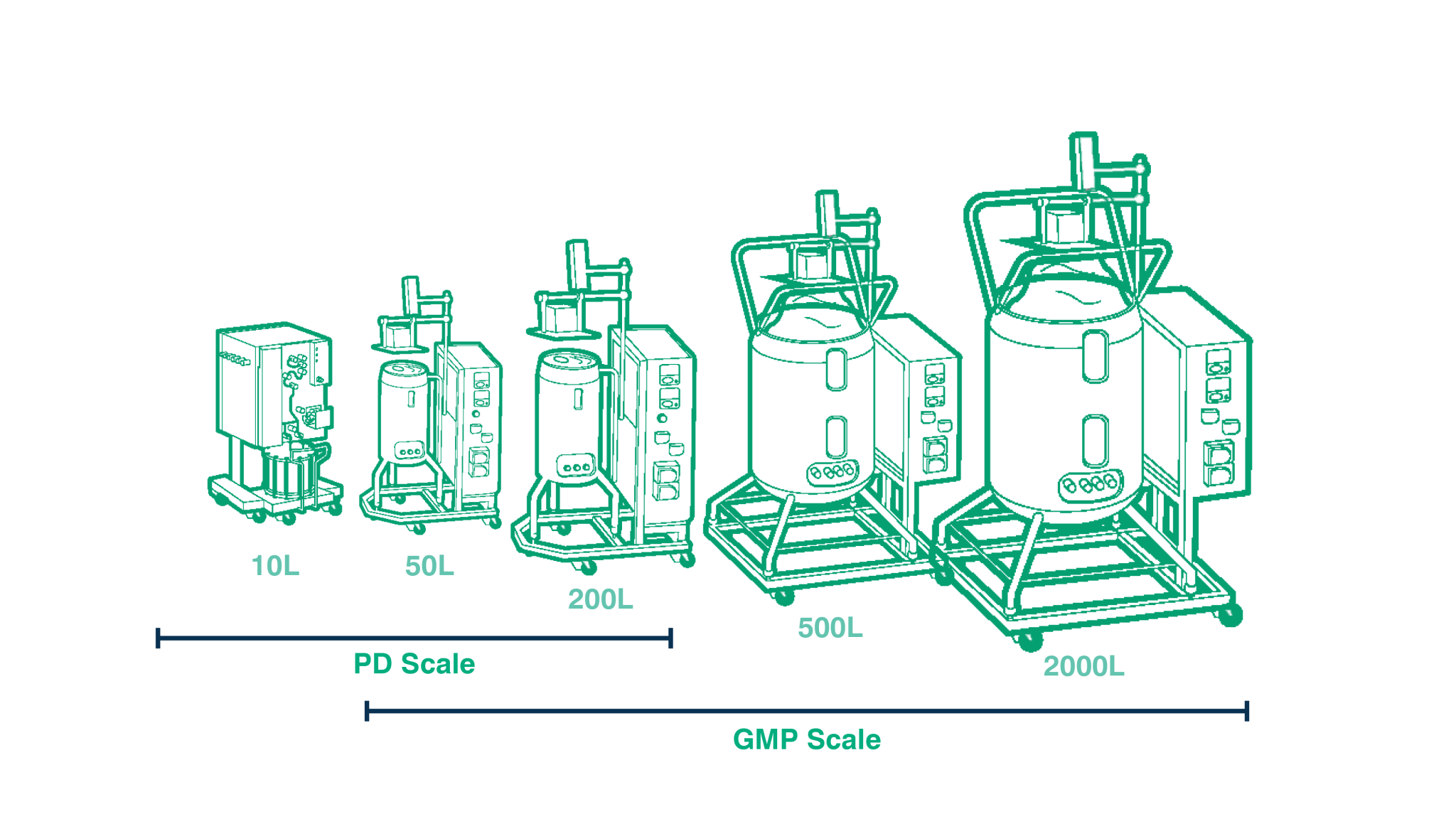 To successfully manufacture gene therapy products, your process needs to be cGMP-ready by design. Process development involves several challenges, including optimizing the upstream and downstream processes and performing process scale-up with the view to manufacture products that have the required product quality attributes.
We address these challenges through concerted efforts utilizing our experience and foresight to identify areas of greatest risk, well ahead of cGMP manufacture.
VIRAL VECTOR expression systems
Cell Lines
HEK293 (Adherent and Suspension)
Vero
CHO
HeLa
Sf9
Sf21
A549
Viral Vectors
Adenovirus
AAV
Lentivirus
Baculovirus
Herpes simplex virus
Poxvirus
Influenza virus
UPSTREAM PROCESS DEVELOPMENT
FUJIFILM Diosynth Biotechnologies' upstream process development capabilities include adherent and suspension cell culture platforms. Our development facilities are designed to run small scale campaigns that mimic larger cGMP manufactures.
DOWNSTREAM PROCESS DEVELOPMENT
One of the major steps in the development of an optimal, scalable and cost-effective production process is identifying and establishing an appropriate downstream process. Our scientists have both extensive technical expertise and a deep understanding of developing commercially viable cGMP processes. We can be your partner.