Festival of Biologics
October 10-12, 2023
Basel, Switzerland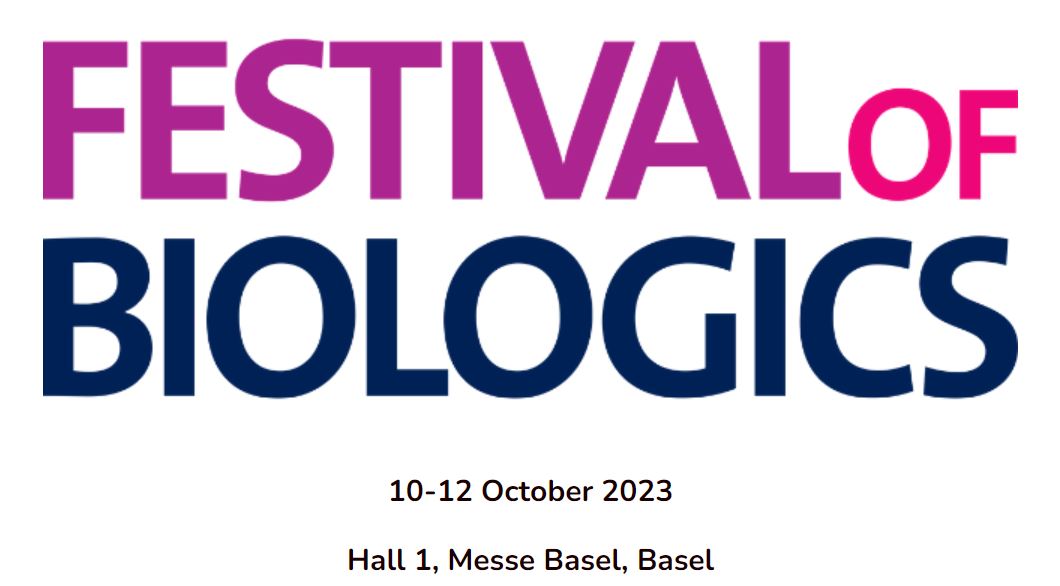 FUJIFILM Diosynth Biotechnologies is delighted to be a sponsor at Festival of Biologics, October 10-12, 2023 in Basel, Switzerland.
Connect with our team via Swapcard to schedule a meeting or stop by our booth #418 to learn more about FUJIFILM Diosynth Biotechnologies' capabilities and how we can help you advance and deliver tomorrow's medicines
Join Us 
October 10, 2023 @ 11:55 AM Antibody Keynote
Nick Hutchinson, Business Steering Group Leader for Mammalian Cell Culture at FUJIFILM Diosynth Biotechnologies is presenting Biologics Manufacturing Innovation for Medicine Supply Security
Global patient demand for biological medicines continues to grow driven by an increasing burden of cancers, infectious disease, immunological and neurological disorders. The World Economic Forum reports medicine supply challenges are being faced around the world leading to medicine shortages. Companies manufacturing biologics must have resilient supply chains that can be adapted to circumstances such as meeting the needs of niche markets, addressing the threat of pandemics, and controlling the costs of new medicines.

FUJIFILM Diosynth Biotechnologies is fostering trusting partnerships with clients by executing its strategy of building a global network of modular-designed large-scale and single-use facilities through an aligned production platform. This will allow customers to ramp up production rapidly and transfer processes at unprecedented speed. To support clients further we have developed an innovative single-use continuous biomanufacturing platform providing even more agility and with the potential to improve product quality while reducing medicine production costs.
October 10, 2023 @ 2:40 PM in the Upstream Processing CLD track
Alison Young, Associate Director within the Cell Line Development team, FUJIFILM Diosynth Biotechnologies is presenting  Application of efficient strategies for the development of more complex biotherapeutics  
The Apollo™X expression system and associated technologies provide robust and versatile solutions that are compatible with a diverse range of biotherapeutics, such as bispecific and Fc-fusion molecules. We demonstrate that the system has the ability to express these proteins efficiently. The inherent complexity of these molecules means that product quality assessments during development can be challenging. FUJIFILM Diosynth Biotechnologies has developed methods to support this analysis which allows a streamlined development process.