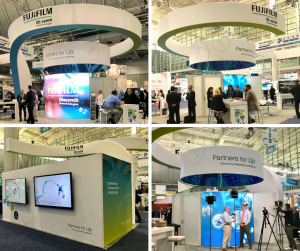 Throughout the year, FUJIFILM Diosynth Biotechnologies participates in a variety of trade shows, industry conferences, scientific meetings and symposiums, and other events. Below is a calendar of upcoming conferences and events.
Apr 20-24, 2020
•
Presentation- Tuesday April 21, 2020
Time: 11:00am EST

Speaker: Steve Pincus, PhD

Title: A look at Fujifilm Diosynth Development of an Advanced Gene Therapy Platform

Abstract: The success of gene therapies has increased the number of companies that are entering this arena and seeking advice on how they should produce their product candidates. FUJIFILM is developing a platform for AAV production.
Our platform will contain:
1. A suspension HEK293 cell line
2. GMP grade Adenovirus helper
3, GMP rep/cap plasmid representing several AAV serotypes
4. A GOI plasmid for insertion of genes and
5. Tools for in-process and release testing.
Learn More