Viral Vector and Vaccine cGMP Production
End-to-End Services
As a leading CDMO with world-class cGMP-compliant facilities, FUJIFILM Diosynth Biotechnologies offers end-to-end services for the production of viral vectors and recombinant vector vaccines.
Fully Equipped Facilities, Leading Edge Technology
Our facilities located in College Station, Texas, USA, are fully equipped to support virology and process development activities needed for the creation, development and scale up of adherent and suspension cell culture processes. Our analytical laboratories cater for the development of analytical methods for product characterization and QC testing for batch release.
Our GMP facilities represent the leading edge of mobile clean room (MCR) and single-use technology implementation, able to support cGMP manufacturing of drug substance and drug product for pre-clinical, clinical and commercial supply.
We develop adherent and suspension cell culture processes using CellSTACK/HYPERStack platforms and single-use bioreactors from 10L to 2,000L scale.
Local Service, Global Partnership
We are expanding our global footprint, establishing hubs in the UK and Watertown, Massachusetts, USA, which will be able to perform process development and cGMP manufacturing for pre-clinical and early phase/first in human clinical supply.  Already committed investment plans mean that in the future we will also be able to support late phase clinical and commercial manufacturing in the UK.
Fill/Finish Capabilities
Our drug product manufacturing (fill/finish) facility in College Station, Texas, USA, contains two Vanrx SA25 Aseptic Fill Workcells, each housed in a Generation 3 Mobile Clean Room (MCR).  The state-of-the-art integrated, touchless robotic systems deliver the highest standards of precision and containment, with minimal product losses, providing high value, cGMP compliant products, without compromising product quality attributes.
Please see Extended Full Services, for more details about our drug product manufacturing (fill/finish) capabilities including formulation development, vial filling, stability testing and release of licensed products.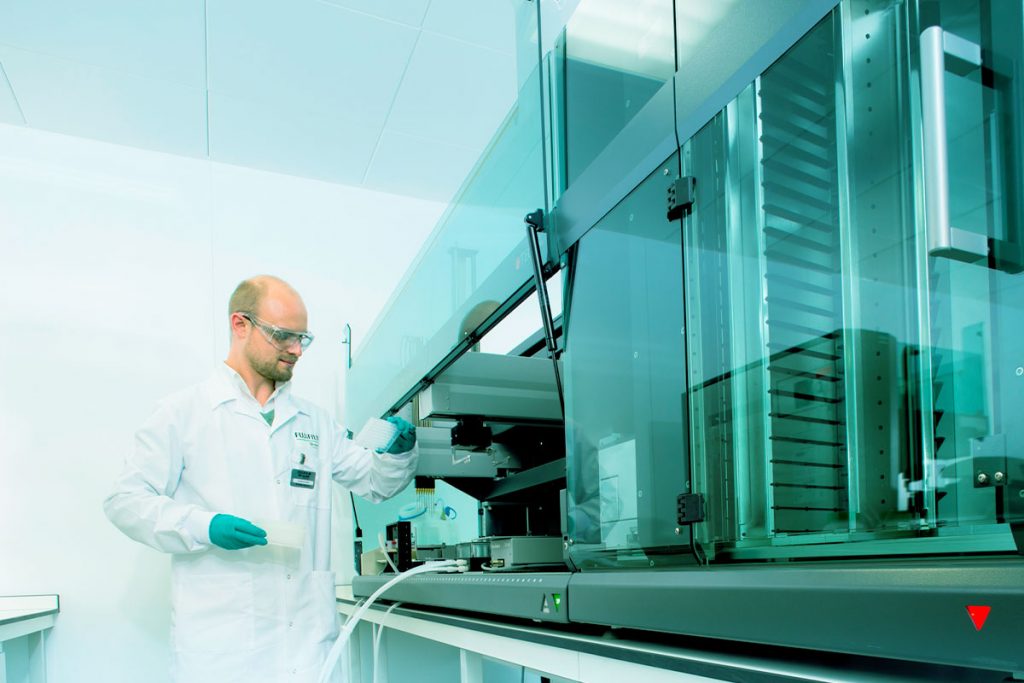 Phase-appropriate process development
Scalable process development strategies
Process development strategies that support both early and late- phase CMC requirements
Scale
Adherent: CellSTACK and HYPERStack platforms
Suspension: 10L to 2000L Single-Use Xcellerex and WAVE Bioreactors
Facilities
Design for multi-product
Mobile Clean Room Technology
Fully segregated and self-contained units
VHP-based cleaning and rapid change-over
Connectable MCRs as needed (i.e., Upstream, Recovery, Downstream)
Near exclusive use of single-use technology, from cell bank to product vial
Fully functional Process and Analytical development, and Virology sections
Extensive Quality system, multiple clinical viral and non-viral bulks released
High-speed robotic viral product fill finish capabilities