Women in Science: Simply put, science is amazing!
BY JENNIFER VANDERHOVEN | FEB 12, 2020
Growing up, perhaps I wasn't as imaginative as my friends who wanted to be astronauts or famous singers. I just couldn't comprehend the idea of choosing one career that I would be destined to for rest of my life. I do vaguely remember deciding to be a doctor at the age of about 6 or 7, but not for long as I soon realised that I am not one for blood and gore.
I often look back and wonder how I came to a decision to forge a career in science. I was always an inquisitive child, spending hours in the outdoors, observing life and asking 'why' or 'how'. Why is the sky blue? How are rainbows formed? How do ants carry leaves that seem ten times the size of them? I soon realised that science held the answers. Simply put, science is amazing! It enables us to produce lifesaving medicines and put humans on the moon. It gives us the tools we need as we grow up to understand the world around us.
This desire to understand 'why' lead me to choose to study science subjects at school. Biology and chemistry were always the two subjects that I found myself to be most interested in – the combination of already known facts and also trying to solve the unknown, one experiment at a time. I left school with a handful of science qualifications and embarked on a 4 year masters of Biological Sciences – during which, the Human Biology practical classes further enforced that was not destined to be a doctor!
After my degree, I embarked on a PhD in Biochemistry, spending 3 years experimenting in the labs. Although I thoroughly enjoyed the experience, I decided that I wanted to move away from the blue sky research of academia and move into industry where science was being applied in day to day operations, witnessing it in use.
Fast forward 15 years, having in-between worked in scientific sales and marketing, business development and government policy, and here I am. The one thing that has linked my career path to date is that I have always worked in roles, whatever they have been, in the biosciences field. Today, I sit on the FUJIFILM Diosynth Biotechnologies Executive Leadership Team, where I am responsible for executing the company business change strategy to ensure we meet our challenging business objectives. As part of this I have help develop the companies Science and Innovation Strategy.
My proudest science moment was just before I joined FUJIFILM Diosynth Biotechnologies, where I spent four years as Network Manager of an Industrial Biotechnology and Bioenergy Network, a UK Government funded network made up of Academia and Industrialists. This led to me authoring the UK Industrial Biotechnology Strategy, which was officially presented to UK Government in 2017 and accepted with its associated road map. Making such an impact on national policy was really rewarding.
I am still uncertain of what I would like to be when I get older. What I am certain of however, is that my future lies in a science related career, knowing it provides a guaranteed satisfaction for the little girl inside me, the one that still asks "why."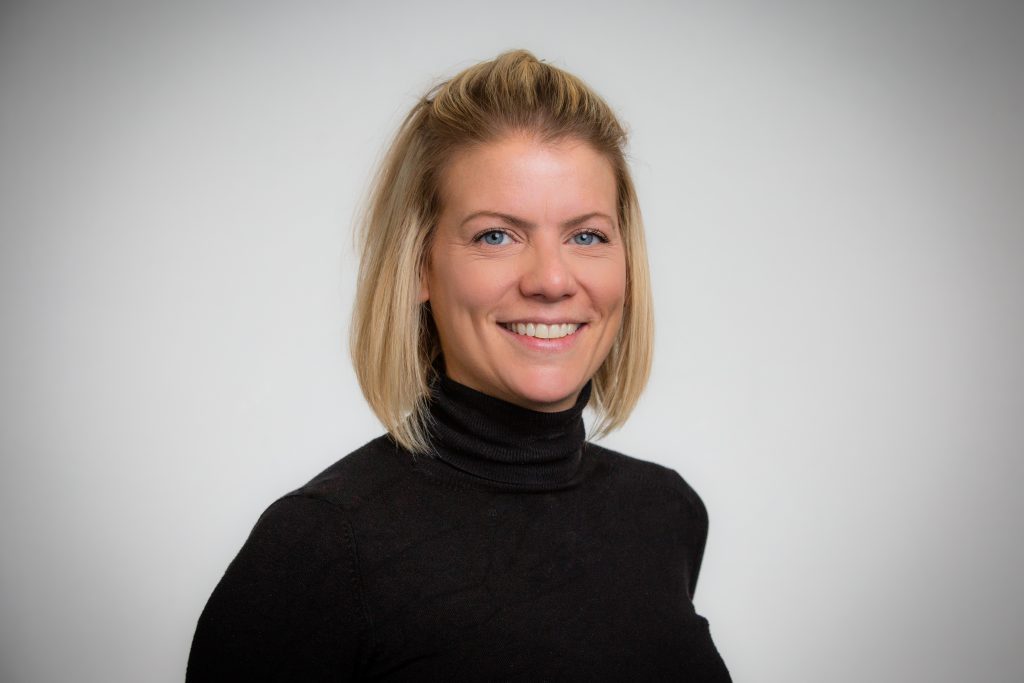 Jennifer Vanderhoven
VP Global Business Change
As VP Global Business Change, Jen is responsible for developing our growth strategy to ensure we meet our global vision, mission and business objectives. She ensures successful implementation of strategic initiatives and leads the executive leadership delivery planning to transform the business, meeting the challenges of efficient and sustainable growth. She also oversees the day to day running of our Global Project Management Office, ensuring we have a global change delivery capability that is sufficient to support the activities required for long term business success.
Educated to PhD level in the field of biochemistry, Jen brings a 12 year progressive career spanning both the commercial and higher education sectors, with significant experience in realizing challenging strategic visions and operational goals within large and complex environments. Jen has previously held roles in Business Development, Research Development, Sales and Marketing, and Management positions in the Manufacturing sector.