Our Science and Innovation Strategy: Leading Through Innovation
JENNIFER VANDERHOVEN | JAN 13, 2019
CELL THERAPY – INNOVATION – LEADERSHIP
At the end of this month, myself and FUJIFILM Diosynth Biotechnologies CEO, Steve Bagshaw, will be attending and presenting at the Industrial Biotechnology Innovation Center (IBioIC) Annual Conference 2019, 'Industrial Biotechnology for a Sustainable Future', which takes place on Wednesday 30th and Thursday 31st January 2019 in the Technology Innovation Center, Glasgow. IBioIC's Annual Conference is the leading general IB conference in the UK. The conference celebrates the success of the biotechnology industry in the UK and provides delegates with the networking opportunities needed to drive new collaborations.
IBioIC is a specialist in the Industrial Biotechnology (IB) sector, aimed at stimulating the growth of the IB sector in Scotland to £900 million by 2025, and beyond to the UK and Europe. IBioIC connects industry, academia and government and facilitates collaborations, provides scale-up capabilities, creates networks and develops skills. FUJIFILM Diosynth Biotechnologies is a core member of the Center, meaning we can access funding, events and other companies within the centers network.
My presentation to the ~600 attendees is a great chance to promote our global FUJIFILM Diosynth Biotechnologies Science and Innovation Strategy.
It is essential that we continue to innovate and adopt new approaches to the development and manufacture of biologics and gene therapies, to realize our goal 'TO BE THE LEADING AND MOST TRUSTED GLOBAL CDMO PARTNER IN THE BIOPHARMACEUTICAL INDUSTRY' and to support the growth of business to $1 billion in sales.
Our Science and Innovation Strategy is based on three overarching FDB innovation themes, to set the direction of travel for Science and Innovation activities, to meet the business's global vision, based on a review of market and business needs:
Dry Science, to use automation, robotics and predictive technologies to reduce the amount of wet, bench science required to meet project objectives;
Manufacturing 2.0 to develop next generation manufacturing & testing technologies using smaller, more flexible, more automated facilities that are aligned across sites;
New Biology, to support emerging product types, synthetic manufacture and step out science.
Our Global Innovation
Our cross-site global innovation activities cover many disciplines and include development of potentially disruptive technologies as well as incremental improvements to existing technology (leading to a defined step change). This diversity presents significant management challenges to ensure projects are properly resourced, conducted by most appropriate groups, and that results are made widely available– think local, Act Global!
Delivering Innovation through our Science and Technology Strategy
In order to achieve this we have re-vamped the way we drive and communicate our research at FDB. Over the past few months we have been developing our Science and Innovation Strategy – to enable us to deliver a program of world class internal and external innovation and engagement activities, to enable knowledge exchange, with an open door policy to those beyond the FDB family. We will deliver a program of world class internal and external innovation and engagement activities, to enable knowledge exchange, with an open door policy to those beyond the FDB family.
Fujifilm Diosynth Biotechnologies Science Exchange
In the summer of 2018, FUJIFILM Diosynth Biotechnologies launched its 'Science Exchange'. In essence, the FDB 'Science Exchange' promotes Open Innovation. It is designed to promote change by exchanging expertise, resources intellectual property and know-how with external researchers and the scientific community. We are excited to announce our up-coming initiatives that will work to build on the way we interact with others in the biopharma world globally.
Cambridge Collaboration Center (C3): New Ways to Collaborate
The new FDB Cambridge Collaboration Center is designed to help the company forge partnerships with the large concentration of academic researchers and biopharma businesses in the region anchored by Cambridge and neighboring Boston. As part of the company's overall education initiative, the FDB C3 office in Cambridge, MA, is currently conducting "Lunch & Learn" events. These informal technical seminars are led by an FDB employee who speaks about the innovations at FDB. These events are open to anyone, including our competitors, to attend. We are currently also looking on to a collaboration centre in London.
We are developing a program of open Innovation events – The first of which was held in November 2018 in the UK, and was an opportunity for small and medium sized businesses, spin-outs and academics to meet key Fujifilm Diosynth Biotechnologies personnel and find out more about our Open Innovation Strategy and associated opportunities. Over 70 people attended and we heard 23 6-minute pitches about participant's technology-driven products, services or processes, with the aim of exploring the potential for developing partnerships with FDB. As a result of this event we have made several new contacts are pursuing a handful of projects with other companies.
Cell & Gene therapy Catapult Event
We are in the process of planning a joint event with The Gene and Cell Therapy Catapult, in London. This event, hosted in collaboration between Cell and Gene Therapy Catapult and Fujifilm Diosynth Biotechnologies, is an opportunity for small and medium sized businesses, and spin-outs, to pitch their technology-driven products, services or processes to a panel of investors and FDB. There is the additional opportunity for participants to meet key Cell and Gene Therapy Catapult (CGTC) and Fujifilm Diosynth Biotechnologies (FDB) personnel and develop partnership opportunities.
FDB CEO Steve Bagshaw is very active in developing the UK BioEconomy. He Chairs the UK Industrial Biotechnology Leadership Forum and has been key in the development of the UK BioEconomy Strategy and Sector deal. He will be opening the IBioIC event to present on IB and the BioEconomy Strategy.
Leading Through Innovation
Innovation activities impact significantly on many aspects of FDB's current business, on our future products and how we will make them. A successful Science and Innovation Strategy will ensure we continue to be, and be seen to be, at the leading edge for new process development and manufacturing methods ensuring we continue to offer competitive products and support for new product types while also improving reliability, efficiency and profitability.
To do this we aim to be innovation leaders in the biopharma industry, with an open and honest policy of sharing knowledge to benefit the global population.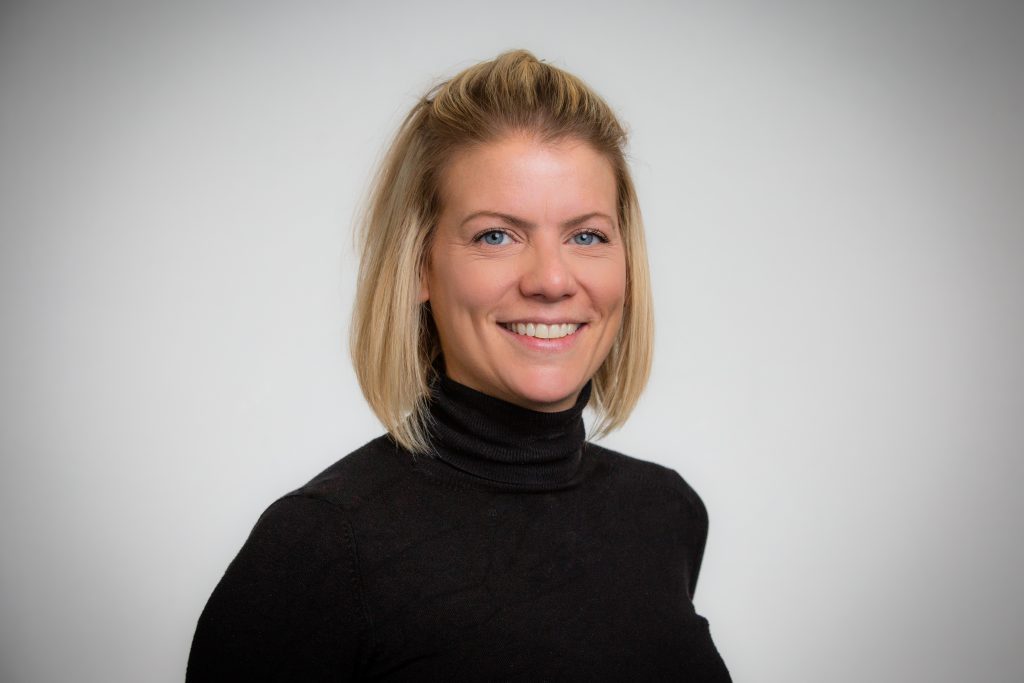 VP Global Business Change
Jennifer Vanderhoven
As VP Global Business Change, Jen is responsible for developing our growth strategy to ensure we meet our global vision, mission and business objectives. She ensures successful implementation of strategic initiatives and leads the executive leadership delivery planning to transform the business, meeting the challenges of efficient and sustainable growth. She also oversees the day to day running of our Global Project Management Office, ensuring we have a global change delivery capability that is sufficient to support the activities required for long term business success.
Educated to PhD level in the field of biochemistry, Jen brings a 12 year progressive career spanning both the commercial and higher education sectors, with significant experience in realizing challenging strategic visions and operational goals within large and complex environments. Jen has previously held roles in Business Development, Research Development, Sales and Marketing, and Management positions in the Manufacturing sector.