Gene therapy and viral products cGMP production
Facilities and capabilities
FUJIFILM Diosynth Biotechnologies is a leading CDMO with world-class cGMP compliant facilities that offer effective and reliable production of gene therapies, vaccines and production of biologicals.
FUJIFILM Diosynth Biotechnologies offers highly flexible solutions that are designed to support both, adherent and suspension cell based processes.
Two state-of-the-art facilities offer global services based on extensive experience in the scale-up and cGMP production of gene therapy and viral products.
The National Center for Therapeutic Manufacturing is designed for Process Development and Phase I/II GMP production of gene therapies (Viral, Microbial, Plasmid)
The Flexible BioManufacturing Facility is designed for cGMP production of Viral and Gene Therapy products Phase I-III and Commercial
Assets for every stage of product lifecycle
We provide manufacturing assets for every stage of your product lifecycle, from pre-clinical development to commercial production.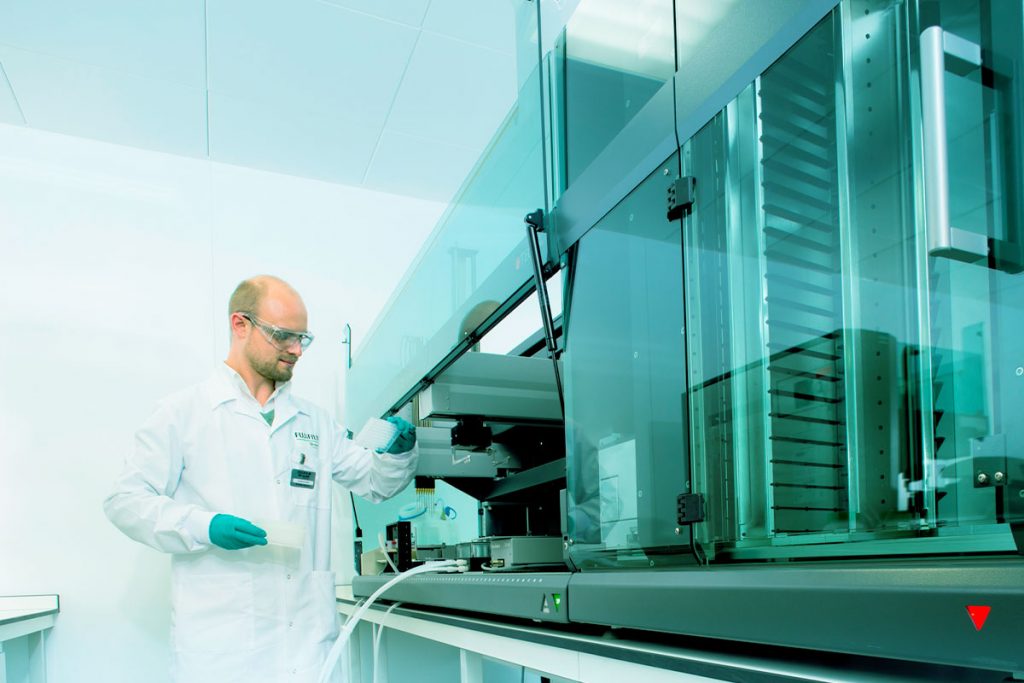 Phase-appropriate process development
Scalable process development strategies
Process development strategies that support both early- and late- phase CMC reviews
Scale
Adherent: CellSTACKs and HYPERStack platforms
Suspension: 10L to 2000L Single-Use Xcellerex and WAVE Bioreactors
Facilities
Design for multi-product
Mobile Clean Room Technology
Fully segregated and self-contained units
VHP-based cleaning and rapid change-over
Connectable MCRs as needed (i.e., Upstream, Recovery, Downstream)
Near exclusive use of single-use technology, from cell bank to product vial
Fully functional Process and Analytical development, and Virology sections
Extensive Quality system, multiple clinical viral and non-viral bulks released
High-speed robotic viral product fill finish capabilities
Fill Finish Capabilities
Our state-of-the-art fill/finish services deliver high value, cGMP compliant products, without compromising the product quality attributes. To achieve this, we use Vanrx SA25 Aesptic Filling Workcell with no contact hazard pathway – and a robust Generation3 Mobile Clean Room to maximize efficiency and product containment.
Please see Extended Full Services, for more details about fill/finish including formulation, vial filling, stability testing and release of Licensed Products.