BPI & CGT part of Biotech Week Boston
September 18-21, 2023
Boston, MA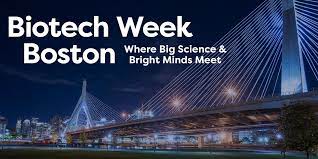 FUJIFILM Diosynth Biotechnologies is delighted to be a Platinum Sponsor at Bioprocess International and Cell & Gene Therapy Manufacturing and Commercialization part of Biotech Week Boston September 18-21, 2023, Boston, Ma.
Schedule a meeting with our commercial team via the ConnectMe app or stop by booth 547 to learn more about FUJIFILM Diosynth Biotechnologies' capabilities and how we can help you advance and deliver tomorrow's medicines.
Join Our Presentations
September 20, 2023 @ 11:30 AM
Stream: In Vivo Gene Therapy Manufacturing – Room 205AB
Ian Goodwin, Director of Program Design in the Viral Gene Therapy Global team at FUJIFILM Diosynth Biotechnologies, College Station, Texas is presenting Strategic Considerations for Viral Vector Platforms
Viral vector platforms offer an opportunity to leverage and advance through common development, analytical, and manufacturing challenges. Contract Development and Manufacturing Organizations (CDMOs) lean on internal innovation activities, as well as experiences through years of learning through challenge and success to build fast-track and cost-effective opportunities for partners to utilize. Additionally, CDMOs are in a unique position to build broad-based portfolio platforms to phase-in tomorrow's technologies using methodical and stepwise approaches. In this presentation, we seek to summarize key components of what makes viral vector platforms successful.
September 20, 2023 @ 11:30 AM
Stream: Well Characterized Biologics & Biological Assays – Room 208
Jason Barker, Ph.D. – Director, Analytical Development/Analytical Methods Transfer/Formulation Development, FUJIFILM Diosynth Biotechnologies, North Carolina is presenting De-risking the Development of Tomorrow's Medicines with Advancing Analytical Characterization Capabilities.
A deep understanding of a biotherapeutic molecule's structural properties, as well as product-related and process-related impurities, has traditionally been an expectation for regulatory submissions. Early evaluation of these attributes, or the personality of the molecule, can also help drive decision-making during the product development cycle and support investigations of atypical results. As the complexity of biotherapeutics grow to include molecules such as fusion proteins and bispecific molecules, new analytical challenges arise that necessitate an evolving analytical toolbox. This presentation will focus on the advancing mass spectrometry, biophysical characterization, automated sample preparation, and high throughput analytics required to deliver tomorrow's medicines in a safe, compliant, and efficient manner.
September 21, 2023 @ 10:00 AM
Stream: Recovery & Purification – Room 210B
Adokiye Berepiki, Technical Project Leader at FUJIFILM Diosynth Biotechnologies, United Kingdom is presenting The Paveway™ PLUS workflow: de-risking lead strain selection with early insights into product quality.
Production of recombinant therapeutic proteins in Escherichia coli is an established technology with lead strain selection being a critical step during upstream process development. Assessments are initially based on product titer because product quality evaluations are hampered by the timely availability of sufficiently purified material; timelines are extended further for products expressed as insoluble protein aggregates as solubilization and refolding conditions must be optimised prior to purification. To enable strain selection based on the parallel evaluation of product titer and quality we have developed the Paveway™ PLUS workflow, which builds on the high-performance Paveway™ expression system. For Paveway™ PLUS, we have coupled advances in molecular biology and scalable fermentation processes to automated, high-throughput, small-scale purification and analysis to allow strain selection in 12 weeks. For insoluble products, a novel approach to optimizing solubilization and refolding, which combines high throughput screening, automation and Design of Experiments, allows strain selection in 14 weeks. These advanced workflows de-risk standard process development by providing crucial insights into product quality during strain selection.