BioProduction part of CPHI
October 24-26, 2023
Barcelona, Spain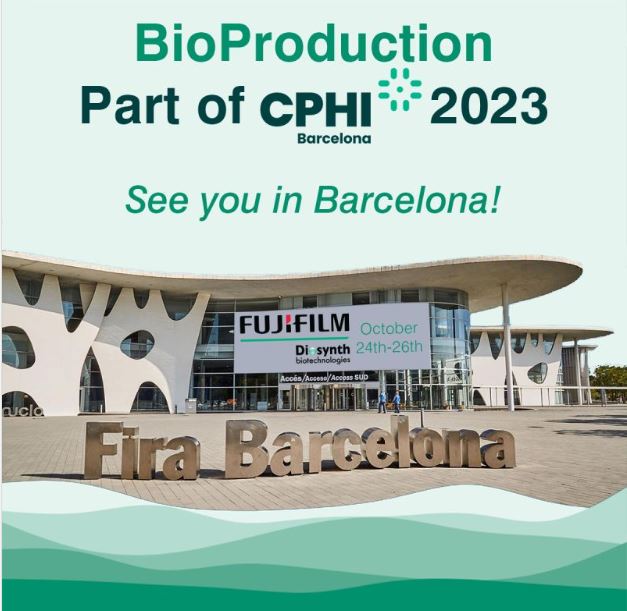 FUJIFILM Diosynth Biotechnologies is thrilled to be attending BioProduction part of CPHI, October 24-26, 2023 at the Fira in Barcelona, Spain.
Schedule a meeting with our experts via Swapcard or stop by our booth 3D40 to meet our team to learn more about FUJIFILM Diosynth Biotechnologies' capabilities and how we can help you advance and deliver tomorrow's medicines.
Join Us For Coffee Every Morning Starting at 0900
Join our Presentation October 25, 2023 @ 12:45 PM – 13:15 PM
Hall 3 Stand 3C49

Stream – Manufacturing Strategy, Business Strategy & Environmental Considerations
Kenneth Bilenberg, Executive Vice President, Large Scale Business Unit, FUJIFILM Diosynth Biotechologies is presenting Creating the largest E2E CDMO network to change the future of Biologics Market Supply
In the dynamic landscape of healthcare, ensuring patient access to medicines is paramount. FUJIFILM Diosynth Biotechnologies is taking a leading role in transforming the biomanufacturing landscape through rapid expansions and a bold network strategy. In this presentation the COO & EVP of Large Scale Manufacturing, Kenneth Bilenberg, will highlight cutting-edge strategies that not only enhance the efficiency and rapid scalability of production but also implements an unprecedented prioritization of people and culture throughout the organization.

FUJIFILM Diosynth Biotechnologies is on a rapid expansion journey unlike anything seen before in the market. By focusing on people & culture, implementing a modular cloning approach, and keep trust and delivery at the forefront, we not only rapidly scale our manufacturing capabilities across US and Europe, but also expand to be able to flexibly meet our clients' needs end to end – covering the entire value chain.

With sustainability and as true Partners for the Planet, we are very ambitious about scaling responsibly both from a climate and a community perspective. We truly believe that through trust and empowerment, our brilliant people will continue to grow and deliver excellent quality and service to our clients. Everyone we partner with can feel this trust and culture when collaborating with our amazing people – we truly build Partnerships for Life.
In – Booth Hospitality Event
Wednesday, October 25, 2023 @1600-1800
We look forward to meeting you in Barcelona!