BioManufacturing World Summit
November 14-16, 2023
San Diego, CA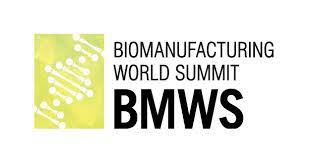 FUJIFILM Diosynth Biotechnologies is delighted to be a platnium sponsor at BioManufacturing World Summit, November 14-16, 2023 at Hilton San Diego Bayfront, San Diego, CA.
Schedule a meeting with our experts via event platform or stop by our booth 40 to meet our team to learn more about FUJIFILM Diosynth Biotechnologies' capabilities and how we can help you advance and deliver tomorrow's medicines.
Join Us
November 15th @ 1:55 pm

Lars Petersen, President and CEO of FUJIFILM Diosynth Biotecnologies will be part of the CEO panel CDMOs as Critical Partners in the Biopharmaceutical Ecosystem. The Challenges and Trends of CDMO Industry in the Past, Present and Future alongside other industry leading experts.
This panel will cover:
Analyzing How Contract Development and Manufacturing Organizations (CDMO's) have transformed over the years, from being merely service providers to becoming indispensable partners in the biopharmaceutical ecosystem.
Examining the challenges CDMO's have faced in meeting the increasing demand for biopharmaceutical products and the strategies employed to overcome capacity limitations.
Highlighting the importance of collaborative partnerships between biopharmaceutical companies and CDMO's in driving innovation and accelerating drug development timelines.
Discussing the technical challenges faced by CDMO's in bioprocessing, such as scalability, process optimization, and future platform technology convergence.
Exploring the role of CDMO's in supporting the development and manufacturing of complex personalized medicine (C&GT) and the challenges they face in this rapidly evolving field.
Forecasting the future trends of the CDMO industry and identifying emerging opportunities and potential disruptions that will shape its trajectory in the coming years.
November 16, 2023 @ 12:00 pm-12:35 pm
Dave Stewart, Senior Vice President Operational and Process Technology, Large Scale Business Unit, FUJIFILM Diosynth Biotechnologies, Holly Springs, NC is presenting on Unleashing the Potential: Leading the Future of Biologics Market Supply
Exploring how FUJIFILM Diosynth Biotechnologies is taking a leading role in transforming the biomanufacturing landscape through rapid expansions and a bold network strategy
Highlighting cutting-edge strategies that enhance the efficiency and rapid scalability of production
Case study: FUJIFILM Diosynth Biotechnologies rapid expansion journey unlike anything seen before in the market
Focusing on people & culture: Implementing a modular cloning approach, keeping trust and delivery at the forefront, and not only rapidly scaling manufacturing capabilities across US and Europe, but also expanding to be able to flexibly meet clients' needs end to end – covering the entire value chain
Prioritizing scaling responsibly both from a climate and a community perspective