Biologics UK
September 06-07, 2021
London, UK
FUJIFILM Diosynth Biotechnologies is delighted to be a sponsor at Biologics UK, Novotel London West, 1 Shortlands, Hammersmith International Ctre, Hammersmith, W6 8DR, London, UK, September 6-7, 2021.
Stop by our exhibit booth #31 and connect with the Commercial Development team in person to learn more about our capabilities and how we could help you advance and deliver tomorrow's medicines.
Join our presentation Tuesday – September 7, 2021, 14:30-15:00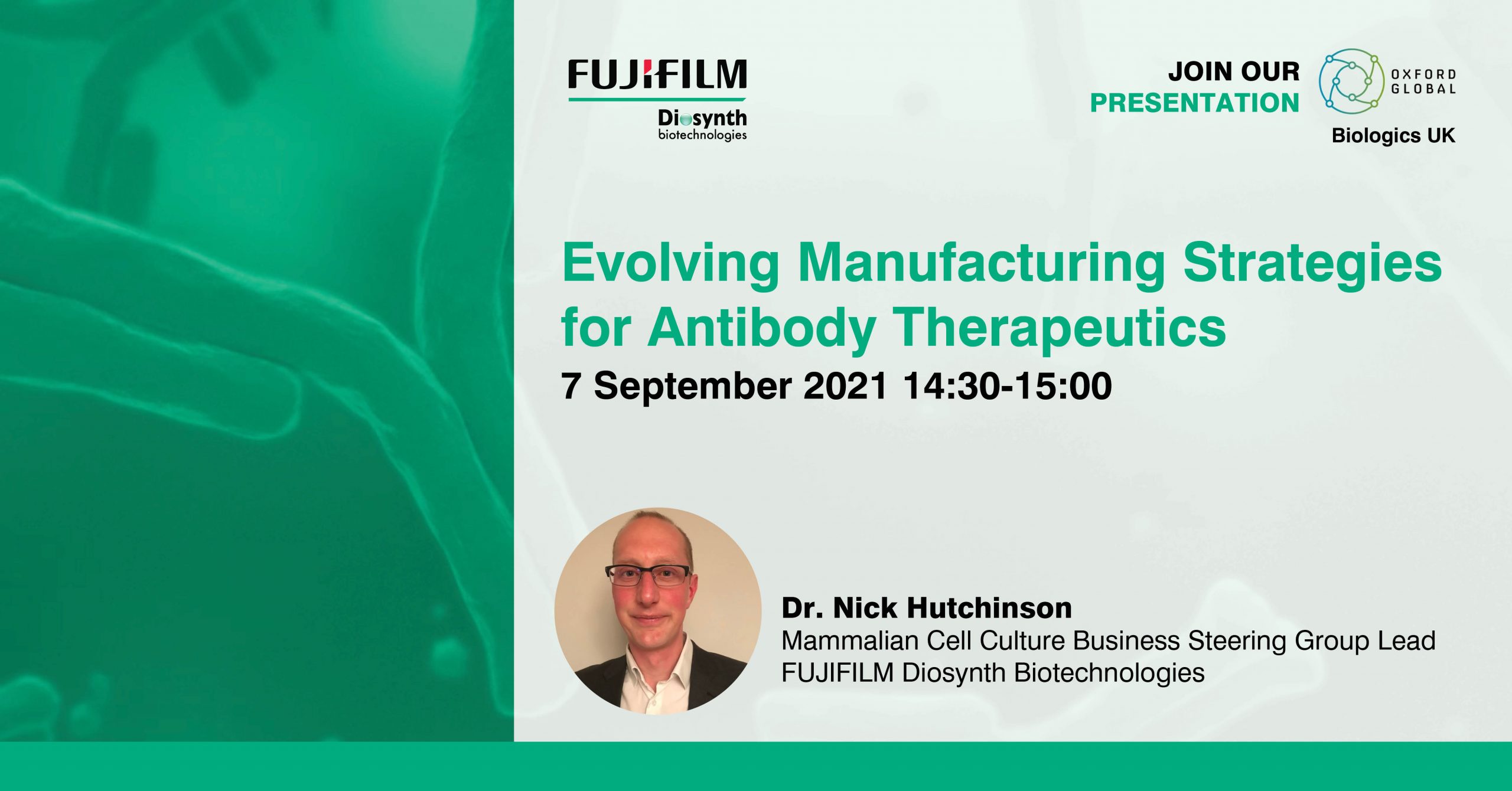 Earlier this year the FDA approved the 100th monoclonal antibody therapeutic. Since the first approval 35 years ago, antibody drugs have become increasingly important and now account for nearly a fifth of the FDA's new drug approvals each year. Despite the industry's experience with these molecules, novel candidate formats and new production technologies are forcing companies developing these products to make choices between manufacturing strategies that significantly impact the net present value of the project. Making the wrong choices can severely restrict the clinical and economic benefits of the programme. This presentation will discuss the important points to consider when progressing an antibody candidate from pre-clinical development through to commercial production using scale-up, scale-out or continuous manufacturing strategies.
For the agenda and registration visit Biologics UK